Kohinoor American School, Khandala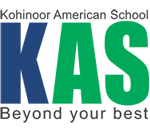 Kohinoor American School (KAS) is the brainchild of Kohinoor Education Trust involved in meaningful educational activities for close to 53 years and veteran American educators bringing decades of rich collective educational experience to KAS.
Kohinoor American School, located in a serene educational campus in the quiet hill station of Khandala, is a co-educational, boarding, international school imparting knowledge and wisdom to young minds in the American Style of Education. KAS believes that each child is potentially the light of the world. Its mission is to provide direction to let children discover their innate talents in their own unique manner and leverage them to take the children beyond their own perceived boundaries – Beyond your best.
The four foundation pillars of KAS are – Knowledge, Wellness, Service and Peace – established with an incisive objective to create sensible world citizens, positively impacting the lives of fellow human beings.