Kohinoor Technical Institute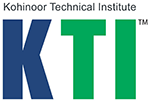 When Dr. Manohar Joshi started teaching high school students in his 'Kohinoor Classes', he soon found that there were many students from low income families, who dropped out of school before completing their secondary education, or were unable to join institutions of higher education on completing their schooling, due to various social and economic constraints. Further, he realised that, because of their incomplete education, these students were unable to find employment easily. Being the socially-sensitive person that he was, albeit a youth himself, he felt that something needed to be done to make these young boys and girls employable.
Residing and working in the economically vibrant city of Mumbai, it did not take long for Dr. Manohar Joshi to realise that, if only these less fortunate boys and girls could somehow be trained with practical skills required for the numerous new vocations that the rapidly industrialising modern economy was giving rise to, they would find it possible to get jobs or even start their own businesses. The social-entrepreneur in Dr. Manohar Joshi saw the clear opportunity to kill two birds with one stone – start a vocational training institute as a financially viable programme and, enable the youth from low income families to stand on their own feet. Kohinoor Technical Institute was thus born in 1967 with the objective of running technical vocational courses to impart practical skills required for employment in various sectors of the economy.
Today, Kohinoor Technical Institute has around 115 centres across 10 Indian states and enrolls 20,000 students every year. So far, on the strength of the vocational skills taught at the institute, over 5 lakh students have studied in the institute and made careers in their chosen fields. The institute is certified under the ISO 9001:2000 Quality Standard and conducts more than 60 courses in about 15 vocational disciplines. Over 800 people work in the institute in faculty and staff positions. The multi-sector vocational training institute is easily the largest in the private sector in India.
Visit: www.kti.ac.in