KTI – Kohinoor Technical Institute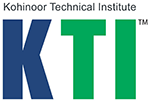 Established in 1967, Kohinoor Technical Institute (KTI) is a pioneer in vocational training for technical courses. KTI has a vision to empower the young workforce of India by imparting skills that are Government Approved and Industry Ready. KTI does this by imparting quality technical education that is focused on employment.
Founded by the Honourable Dr. Manohar Joshi, KTI started with a single centre at Dadar in Mumbai, and has now grown into a national network of 75 centres across 6 Indian states- Maharashtra, West Bengal, Gujarat, Madhya Pradesh, Karnataka and Rajasthan. It is often said that India lives in its villages. The rural areas are characterized by large scale poverty, low levels of productivity, lack of adequate basic minimum services and social reforms. KTI with vision 'Sparsh Kohinoor Cha' has spread at grassroots level touching lives in every household. KTI provides values-based empowering education that works to deliver employment and entrepreneurship to the rural India via technical vocational education. Collectively working towards the mission; "Bringing quality technical education within easy reach of those who want to learn a skill to help them stand on their own feet."
KTI is aligned to the government's "Make in India" initiative by identifying new vocational areas for training and will add several new courses in 2015 in keeping with industry and market requirements. Our courses currently span across various industry segments including Electronics, Mobile, Repairing, Electricals, Automobiles, Mechanical, A.C. & Refrigeration, Animation, Computer Software, Fashion Designing, Computer Hardware and Networking, Real Estate and Construction, Textile, Manufacturing, Healthcare, Retail, Banking, Information Technology and Telecommunications. In the future, we plan to cover the growing e-Commerce, Travel, Hospitality and Insurance sectors.
Accredited and affiliated to the National Skill Development Corporation of India (NSDC), Sector Skill Councils like Automotive Skills Development Council (ASDC), Indian Plumbing Skills Council (IPSC), Retailers Associations Skill Council of India (RASCI), Telecom Sector Skill Council (TSSC), Capital Goods Skill Council (CGSC) and Construction Skill Development Council of India (CSDC).
KTI is certified under the ISO 9001:2008 Quality Standard and presently conducts more than 60 courses across 10 industry trades. These affiliations and certifications ensure students receive a high quality of training, given by industry experts following industry guidelines, as a result of which the students step out into the professional world 'Employment Ready'. KTI is the largest multi-sector private vocational training institute in India with over 500 people working faculty and staff positions.
Our students are regularly absorbed by companies in sectors such as Electrical & Electronics, Manufacturing, Telecom, Automobile, A/C & Refrigeration, Television, Mining & Heavy Industries, Real Estate, IT and Networking etc. Placements for students have previously been done at Videocon, Reliance, Haier, Mahindra & Mahindra, Voltas, Tata Motors, LG, Videocon, Whirlpool, Verdenchi Motor, Haier pvt.ltd., Varroc, VideoconD2H, Eveer Electronics, MSEB, Tikona, Panasonic, Reliance Digital, Tata sky, Samsung, Accurate Industries Controls Pvt. Ltd., Bajaj Steel Ltd., Emerson Network Power (India) Pvt. Ltd , Yazaki India Ltd., Tata Motors and more. KTI also has online job portal which is India's first and only portal dedicated to Vocational Education. www.ktijobz.com
Visit: www.kti.ac.in