Kohinoor Customised Projects

Hotel Kohinoor Continental grabs a place in the list of leading 4 star hotels in Mumbai. A Mumbai Hotel that offers you a flawless blend of luxury, comfort and state-of-the-art amenities, that's Hotel Kohinoor Continental. Here, you will surely come across the Indian Hospitality at its best. This is also one of the best corporate hotels in Mumbai, where your business success stories start. Wrap this up with our wide range of top-notch facilities and what you can expect is an experience of a lifetime.
Visit: www.hotelkohinoorcontinental.com

Situated in Uptown Mumbai off LBS road in Vidyavihar-Kurla, Kohinoor Elite is merely 3 kms from Bandra-Kurla Complex (BKC). With easy access to Mumbai International and Domestic Airport just 6 KMs away, Kohinoor Elite is an ideal choice for business travellers and for vacationers alike. Hotel Kohinoor Elite comprises of a selection of 100 well appointed rooms, including 80 Double rooms and 20 Twin rooms.
Visit: www.hotelkohinoorelite.com
Kohinoor Hospital was founded in December, 2009 as a futuristic hub of healthcare. It is a multi-specialty hospital in Mumbai, centrally located and accessible. One of the top hospitals in India, it has 175 beds. There are 150 medical consultants and 350 permanent members of staff available to citizens, 24/7.
Visit: www.kohinoorhospitals.in
Nestled amidst the picturesquely beautiful Sahyadri hills is the colosseum of business education: Kohinoor Business School Khandala (KBS Khandala). Kohinoor Business School Khandala offers a two year AICTE approved fully residential programme in Postgraduate Diploma in Management (PGDM) at its Global Campus, in Khandala. It offers state-of-the-art residential and instructional facilities for postgraduate students in various functional areas of management.
Visit: www.kohinoor.ac.in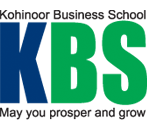 Kohinoor Business School offer 2 year Full time PGDM (Postgraduate Diploma in Management) & MMS (Masters in Management Studies) Program approved by AICTE & Affiliated to the University of Mumbai respectively. The KBS is located at a bustling Educational Complex in Kohinoor City at Vidyavihar – Kurla (West), Mumbai. The campus is just 10 minutes drive from the Corporate Hub – Bandra Kurla Complex (BKC). The KBS has state of the art infrastructure and instructional facilities for Post Graduate students in various functional areas of specialization.
Visit: www.kbs.ac.in
Kohinoor Corporate House